In recent years, globalization has revolutionized personal investing and wealth management, opening up new avenues for individuals to grow their financial portfolios. With the integration of international financial markets, investors have been able to access an array of diverse investment opportunities across the globe. However, as with any financial venture, there is a potential downside. While many investments yield positive returns, some can go awry, either due to market fluctuations or deliberate malfeasance.
Investment fund recovery has emerged as an essential service in response to these challenges. It focuses on assisting investors in recovering lost assets from mismanaged or fraudulent investment funds, ensuring that they are rightfully compensated for their losses. This service has become increasingly vital as the complexity of the financial landscape continues to grow, and investors seek professional help in navigating the murky waters of failed investments.
The need for investment fund recovery is more significant than ever, as globalization has expanded the reach and potential impact of unscrupulous actors in the financial world. By offering expert guidance, legal advice, and support, investment fund recovery services help protect investors from the pitfalls of the global marketplace, restoring confidence and security in the world of personal investing and wealth management.
---
Project Information:
Domain Name: www.investmentfundrecovery.eu
Status: ClientTransferProhibited
Registration Date: 19 August 2020
Registrar: CloudFlare, Inc.
Registrant: Legal Floris LLC
Nameserver 1: kiki.ns.cloudflare.com
Nameserver 2: coby.ns.cloudflare.com
---
Assignment:
Small, sizeable and institutional investors all around the world seek efficient ways to maximize their return on investment. These investors sometimes get drawn into obscure and fraudulent activities and investment vehicles. To inform these people about the potential hazards of their future investment, Legal Floris LLC wanted to create an informative knowledge base that allows investors to read-in prior to investing. Since a website cannot avoid investors to invest, victims of fraud are inf0rmed about the legal possibilities after a potential loss occurred. Dimples and Co was asked to build a logo, website and online format to satisfy the wishes of our client.
---
Images: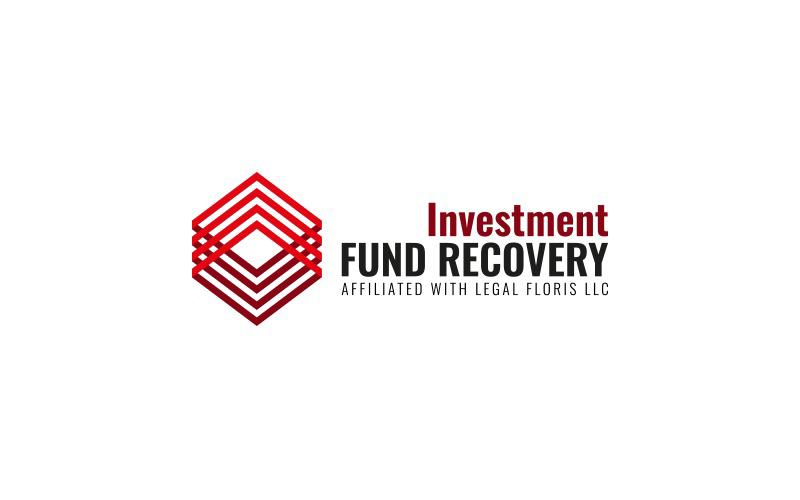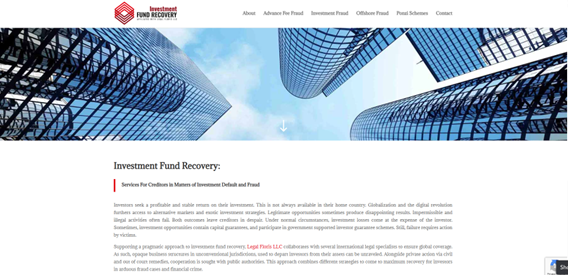 ---
End result:
The website is about helping people who have lost money in investments due to fraud or default. The initiators work with legal specialists from around the world to unravel complicated business structures and seek cooperation with public authorities to recover lost funds. They offer different strategies for maximum recovery and emphasize the importance of having a well-thought-out plan. The website includes information on different types of fraud, jurisdictions and legal systems. The website is affiliated with Legal Floris LLC, a US based wealth management and legal consultancy firm.